CATEGORIES
Latest news
Contact us
ADD: 418C,Block B,Zhantao Technology Bldg, Minzhi Ave.,Minzhi St,Longhua new District, Shenzhen Guangdong
TEL: 8613794456007
FAX:
E-mail: info@hexinful.com

> Products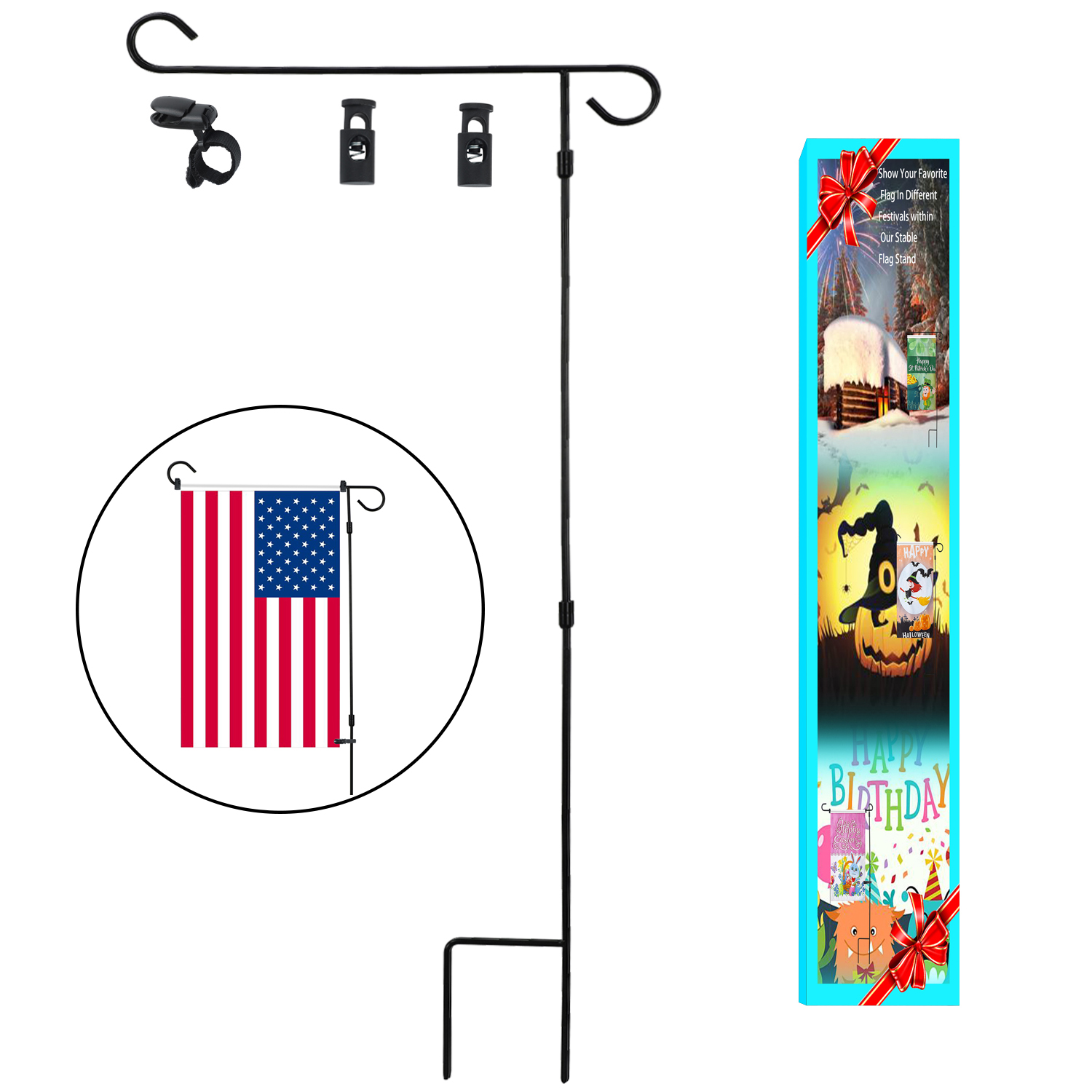 HOOSUN Garden Flag Stand Holder Pole Easy to Install Strong Sturdy Wrought Iron 36
Manufacturer Part Number:HXFUS-GFS003
Product description: Durable and Srong Design: Why does HOOSUN garden flag stand sronger a lot? Our flag is made by high quality wrought iron metal. The flag holder weight is 1.2 Lb, which is 0.4 Lb heavier than nomal ya
PRODUCT INTRODUCTION
Are you looking for a stylish garden flag stand?
--- This is our 2018 lastest style garden yard court flag holder, we belive this fashionale section is perfect for you.
Are you concerned the binnar flagpole untable and not durable?
--- Please don't worry, this flagpole adopt hard solid cast iron and high quality paint, this ensures the stability and durability of our binnar flagpoles.
If you can't know how to identify the stability, we can help you by comparing the weight of the stand to see the stability, the heavier the more stable,
the lighter the more unstable. Our product is 0.55 Kg, other common flag stand is only about 0.35Kg.
Are you still worried about your beloved garden flag blowing in the wind and rain?
To solve this issue, there is a special anti-blow design on both sides of the flagpole.HOOSUN garden flag stand cames with two Anti-wind Spring Stoppers and a anti-wind clip, The flag wasn't run away when the strong wind and heavy rain come.
Are you also worry about the hard ground that your binnar stand hard to inserted it?
Rest assured, we have made sharpen process to the bottom of the flag stand, so you can easily put your garden flag stand in the suitable position.
No problem! Give it a go! Thanks! Add it to basket!
Packing include: 1*garden flag stand 36" x 18" inches 1* Tiger Anti-Wind Clip 2*Anti-wind Spring Stoppers 1 *Exquisite gift box