CATEGORIES
Latest news
Contact us
ADD: 418C,Block B,Zhantao Technology Bldg, Minzhi Ave.,Minzhi St,Longhua new District, Shenzhen Guangdong
TEL: 8613794456007
FAX:
E-mail: info@hexinful.com

> Products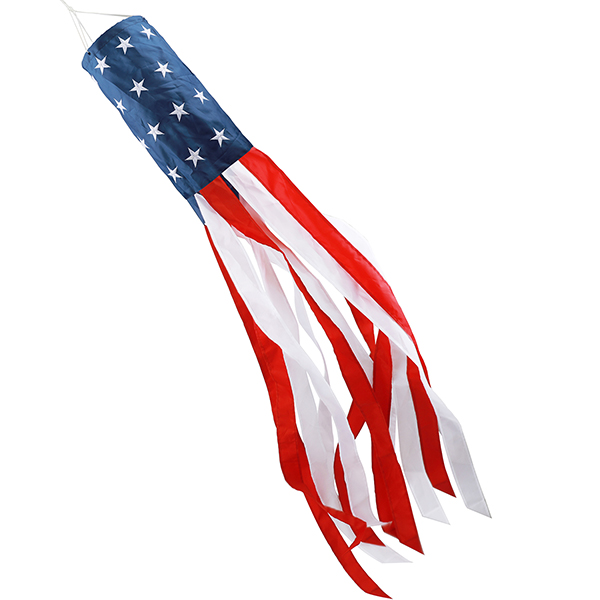 HOOSUN 60 Inch American US Flag Windsock
Manufacturer Part Number: HXFUS-USFLAG02-Windsock
Product description:
PRODUCT INTRODUCTION
Product description
Size:60 Inch
American US Flag Windsock by HOOSUN

This American US Flag Windsock 60-inch American flag windsock has 12 flowing red and white streamers and is made of 210D Nylon. Includes swivel clip. Our American US Flag Windsock flow beautifully in the breeze.Super Strong and Beautiful for Outdoors and inside decor.This American US Flag Windsock can withstand weather characteristic of any season.

American US Flag Windsock with Embroidered workmanship signifies the high-quality value of living in America. The flags are handcrafted to be a beautiful symbol of the freedoms and rights that American's have. Bring back the American Tradition of flying the stars and streamers with admiration, pride, and love for the USA.

Honor American Vets & Support American Manufacturing on Labor Day, Constitution day, Armed Forces Day, Memorial Day, Veterans Day and Independence Day.


High Quality use Product for business, commercial and domestic.

Celebrate American Tradition, Heritage and Freedom - Feel the Deluxe Materials and remember what they actually stand for.

3-MONTH Warranty - All Items sold by HOOSUN comes with a 3-MONTH FREE replacement warranty! If you have any questions please FEEL FREE TO CONTACT US!

Immediate Delivery - Add the American US Flag Windsock to your cart now in time for festivals and if you shop online with Amazon , Your new American US Flag Windsock with Beautifully Embroidered Bright White Stars and Sewn Stripesreplacement will be shipped From Amazon as soon as possible.