CATEGORIES
Latest news
Contact us
ADD: 418C,Block B,Zhantao Technology Bldg, Minzhi Ave.,Minzhi St,Longhua new District, Shenzhen Guangdong
TEL: 8613794456007
FAX:
E-mail: info@hexinful.com

> Products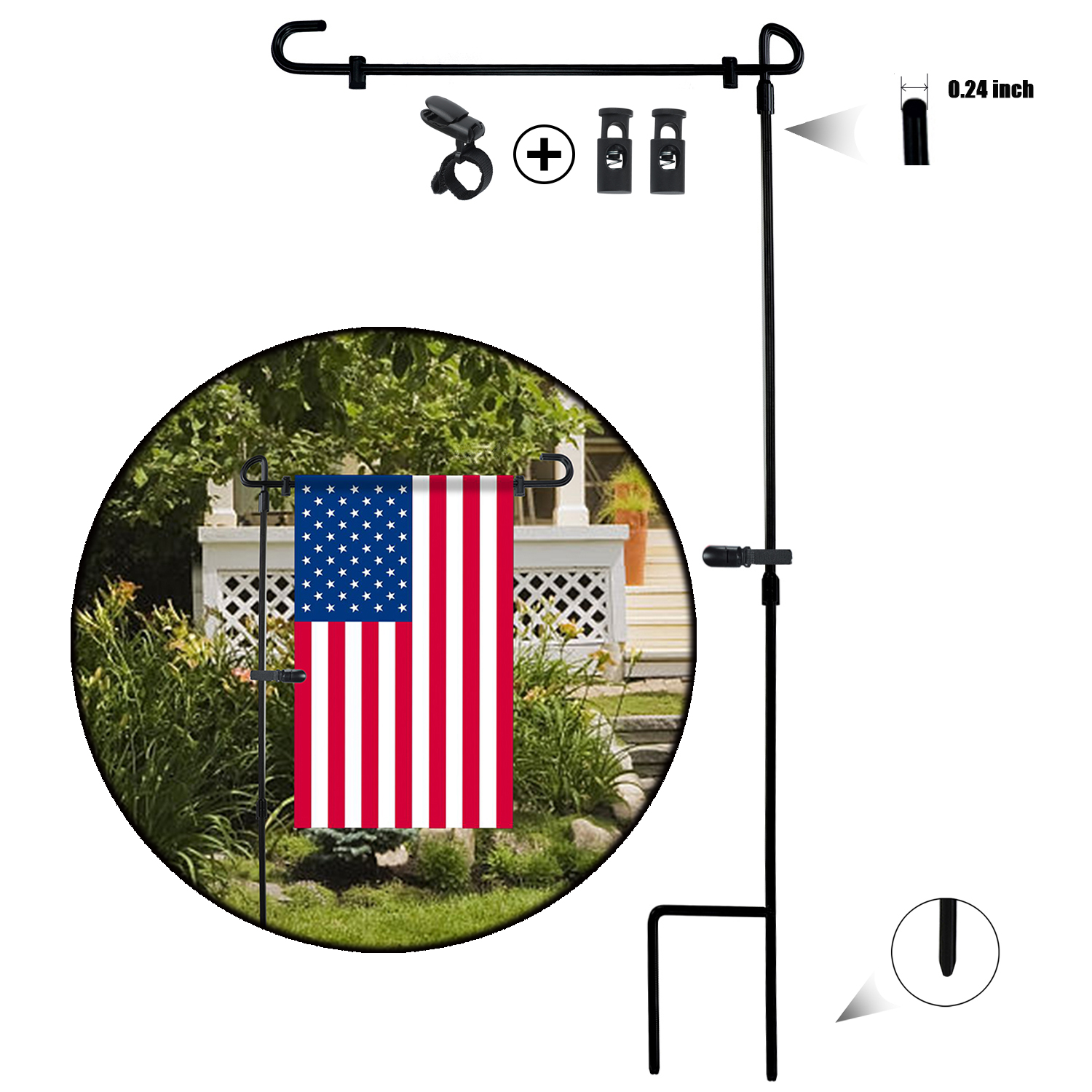 HOOSUN Garden Flag Stand Yard Flag stand Pole Holder 36.2
Manufacturer Part Number: HXFCH-KT02
Product description: ★ Sturdy Design: Made of out black metal for a sturdy design, 3 piece collapsible pole for easy storage. ★ Durable and Strong:1* Tiger Anti-Wind Clip, the Tiger Anti-Wind Clip could make sure your f
PRODUCT INTRODUCTION
Are you looking for a garden flag stand to display your favorite flag in your garden?

----- The HOOSUN handcrafted garden flag pole is the perfect addition to any yard.

1. Black metal three-piece decorative garden flag pole frame screws together with ease and this design is very easy to storage;

2. HOOSUN garden flag stand cames with two Anti-wind Spring Stoppers and a anti-wind clip, The flag wasn't run away when the strong wind and heavy rain come.

3. You could hold small flags up about 14.5". with many new selections available for Patriotic, Spring, Autumn, Fall, Mother's Day, Father's Day, Halloween, Easter, Valentines,Thanksgiving, Christmas, Birthday ect.


Packing include:
1* Metal Stand 36.5x16.5 inches
1* Tiger Anti-Wind Clip
2*Anti-wind Spring Stoppers
1 *Exquisite gift box


ENJOY OUR 100% SATISFACTION GUARANTEE: When you buy garden flag stand in our shop, if you are not satisfied with any reason, just contact us within 30 days for a hassle-free full refund, click Buy Now and Add to Cart! If you have any questions, please contact us in time.